MESSAGE
Beloved Friends and Parishioners of Saint Spyridon,
Χριστός Ανέστη! Christ is Risen!
How tragic is today's Gospel reading. A man had been paralyzed for years. And no one had compassion on him. Let us look at each other and have compassion, active compassion, insight and love if we can.
Let's welcome and pray for our new Archbishop Elpidophoros of America who was recently elected by the Holy Synod of the Ecumenical Patriarchate. May his ministry bring hope and renewal to our Greek Orthodox Church in America.
This Sunday, we also welcome our brothers of the St. Spyridon Chapter of AHEPA, George Papaeleas 369-Washington Heights. May your mission in favor of Orthodoxy and Hellenism be blessed.
In our Risen Lord,
Fr. Nicolas
---
CALENDAR
---
SUNDAY SERVICES
Please join us every Sunday for the celebration of the Divine Liturgy, followed by fellowship and coffee in our Social Hall.
Sundays: Orthros (Matins): 9:00 AM | Divine Liturgy: 10:15 AM
Complimentary valet parking on Sundays.
If you are interested in sponsoring a Coffee Hour after Church Services on Sunday, please call the church office.
For additional information on church services, please contact the Church office at (212) 795-5870 between the hours of 9:00 AM - 5:00 PM, Monday through Friday.
---
CHILDRENS QUIET ROOM
Please feel free to bring your child to the Quiet Room to read a book if they are restless in church. Our Quiet Room is outside the elevator on the church level. There are sofas and a basket with books.
---
IN TIMES OF ILLNESS
"Come, O blessed of my father, inherit the Kingdom prepared for you from the foundation of the world; for I was sick and you visited me." (Matt. 25:31-46).
When a member of our Parish is ill and has been hospitalized or may be recuperating at home, the immediate family of the ill person should contact Father Nicolas at (212) 795-5870. It is beneficial to both the body and the soul when our priest prays for us when we are healthy or ill.
---
RESERVING YOUR WEDDING DATE
Before reserving a reception hall for your wedding, remember to verify that the church allows weddings on that day.
---
PARISH UPDATES
Saint Spyridon Church is highlighted in the July-August 2018 issue of the Orthodox Observer!
Read it here: Inner-City Church, Once the Archdiocese's Largest, Adapting to 21st Century
---
JOB OPPORTUNITY
St. Spyridon Greek Orthodox Church is looking for a full-time Office Coordinator.
For more information and application, please visit www.orthodoxjobs.com
---
CHURCH RESTORATION
For a description of the Restoration Project, see our RESTORATION page.
For updates and videos on the Restoration of St. Spyridon, see our NEWS page.
Please make a donation to the Restoration Fund here via Paypal:
Oct 14, 2018: Video of the Restoration Celebration
---
Online Chapel
Community Newsletter:
"The Voice"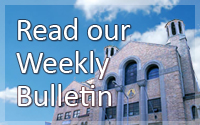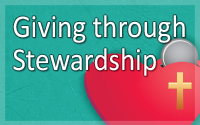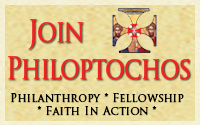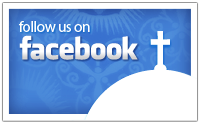 ST. SPYRIDON GREEK ORTHODOX CHURCH
124 Wadsworth Avenue
New York, NY 10033
Phone: (212) 795-5870
Fax: (212) 795-4758
Email: office@saintspyridon.net
Presiding Priest:
Rev. Nicolas Kazarian
For emergencies: (267) 588-2667