MESSAGE
My Beloved Friends and Parishioners of Saint Spyridon,
The Church of God is not an institution, it is a miracle. It is a mystery as the Body of Christ. It is a mystery as a place of salvation. It is a mystery as life, hope and conversion. These are the fruits of the Holy Spirit that are given to us by Christ and that unite us to God and to one another.
I wish the fathers of St. Spyridon church a blessed day and a year of good works ahead.
May the Grace of our Lord Jesus Christ, the Love of God and Father, and the Communion of the Holy Spirit be with all of you!
Xρόνια πολλά!
With Christ's love,
Fr. Nicolas
---
CALENDAR
---
SUNDAY SERVICES
Please join us every Sunday for the celebration of the Divine Liturgy
Sundays (through June 30):
Orthros: 9:00 AM | Divine Liturgy: 10:15 AM
Fellowship and coffee in our Social Hall following the Divine Liturgy.
Summer Hours (July 7 through August 25):
Orthros: 8:30 AM | Divine Liturgy: 9:45 AM
There will be no coffee hour during the months of July and August.
Complimentary valet parking on Sundays.
If you are interested in sponsoring a Coffee Hour after Church Services on Sunday, please call the church office.
For additional information on church services, please contact the Church office at (212) 795-5870 between the hours of 9:00 AM - 5:00 PM, Monday through Friday.
---
CHILDRENS QUIET ROOM
Please feel free to bring your child to the Quiet Room to read a book if they are restless in church. Our Quiet Room is outside the elevator on the church level. There are sofas and a basket with books.
---
IN TIMES OF ILLNESS
"Come, O blessed of my father, inherit the Kingdom prepared for you from the foundation of the world; for I was sick and you visited me." (Matt. 25:31-46).
When a member of our Parish is ill and has been hospitalized or may be recuperating at home, the immediate family of the ill person should contact Father Nicolas at (212) 795-5870. It is beneficial to both the body and the soul when our priest prays for us when we are healthy or ill.
---
RESERVING YOUR WEDDING DATE
Before reserving a reception hall for your wedding, remember to verify that the church allows weddings on that day.
---
PARISH UPDATES
Saturday of the Souls - June 15
During memorial services, we commemorate the souls of all Orthodox Christians who have gone before us into eternal rest. In praying for those who have "fallen asleep in the Lord," we continue to ask that God may have mercy on them in His divine judgment so they may gain the inheritance of the Kingdom of Heaven.
The names offered during the "Saturday of the Souls" (June 15), Saturday prior to the feast of Pentecost, will be commemorated. Also remember your loved ones by not only submitting their names, but by attending the holy services to offer your own prayers for their eternal rest. Anyone wishing to do so may also bring or order a dish of memorial wheat ("kollyva") for use during the service. Please, bring your list of names to the service, or if not able to attend, call the Church Office ( 212-795-5870) ahead of time or send it by email to office@saintspyridon.net
---
Saint Spyridon Church is highlighted in the July-August 2018 issue of the Orthodox Observer!
Read it here: Inner-City Church, Once the Archdiocese's Largest, Adapting to 21st Century
---
CHURCH RESTORATION
For a description of the Restoration Project, see our RESTORATION page.
For updates and videos on the Restoration of St. Spyridon, see our NEWS page.
Please make a donation to the Restoration Fund here via Paypal:
Oct 14, 2018: Video of the Restoration Celebration
---
Online Chapel
Community Newsletter:
"The Voice"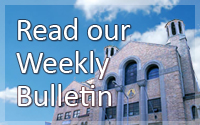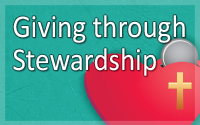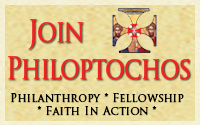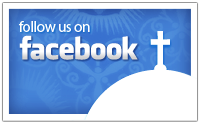 ST. SPYRIDON GREEK ORTHODOX CHURCH
124 Wadsworth Avenue
New York, NY 10033
Phone: (212) 795-5870
Fax: (212) 795-4758
Email: office@saintspyridon.net
Presiding Priest:
Rev. Nicolas Kazarian
For emergencies: (267) 588-2667