"I am the light of the world; he who follows me will not walk in darkness, but will have the light of life."
John 8:12
We invite you to light a virtual candle at St. Spyridon Greek Orthodox Church.
Upon entering an Orthodox church it is customary to light candles and offer prayers for one's personal needs or that of a family member or friend. Candles are lit before icons as a sign of one's faith and hope in God's help that is always sent to all who turn to Him and His Saints with faith and prayers. In practice, when lighting a candle in Church the faithful usually make a small offering to the Church. By lighting a candle and offering a prayer, one enters into closer contact with the Church and her ministry to the faithful, invisibly warming the soul by the visible light of the candle.
---
ANNOUNCEMENT
It is with great joy that we announce we have been assigned a permanent priest, Father George Kazoulis!
Father George will begin his tenure as priest of the St. Spyridon community on September 1st. Let's welcome him and work with him to grow our community.
---
SUNDAY SERVICES
Regular Hours:
Orthros: 9:00 AM | Divine Liturgy: 10:00 AM
For your protection, our church is adhering to government laws & Archdiocese directions and protocols. When you enter the church:
Forehead temperature will be taken.
We will ask you for your contact information for tracing purposes.
If you do not have a mask we will provide you with one.
Gloves will be provided.
We will provide Hand Sanitizer.
Candles will be handed to you, monies may be left in the Pangari Slot.
You will be seated by a Parish Council member. We will adhere to the 6-foot social distancing.
---
St. Spyridon Church relies on your support. We kindly ask you to consider mailing a donation or donating via the PayPal link below. Please help us to insure that our church will continue to thrive:
---
---
PARISH UPDATES
All social and ministry activities are SUSPENDED until further notice.
Tuesday and Thursday Seniors are CANCELLED until further notice.
Sunday Coffee Hour and Fellowship is CANCELLED until further notice.
Sunday School is CANCELLED until further notice.
Sophia Greek Program are CANCELLED until further notice.
Byzantine Music Lessons are CANCELLED until further notice.
NEWS
---
September 14, 2020:
St. Spyridon celebrates the Exaltation of the Venerable and Life-Giving Holy Cross.
---
September 6, 2020: Νέα εποχή για τον Άγιο Σπυρίδωνα με τον διορισμό του π. Γεωργίου Καζούλη
Read it here: https://www.anamniseis.net/nea-epohi-gia-ton-agio-spiridona-me-ton-diorismo-tou-p-georgiou-kazouli/
---
September 1, 2020: Happy Ecclesiastical New Year from our parish, St. Spyridon Greek Orthodox Church! We began our first day with Agiasmos and we welcomed Fr. George and Presvytera Dimitra. We look forward to working together with everyone to spread the word of Christ and help this historic community prosper and grow. May you have a blessed month and a spiritually prosperous new year! Καλό μήνα και ευλογημένο το εκκλησιαστικό έτος!
---
August 10, 2020: Archbishop Elpidophoros of America delivers the sermon at St. Spyridon Paraklesis.
---
Saint Spyridon Church is highlighted in the July-August 2018 issue of the Orthodox Observer!
Read it here: Inner-City Church, Once the Archdiocese's Largest, Adapting to 21st Century
---
CHURCH RESTORATION
For a description of the Restoration Project, see our RESTORATION page.
For updates and videos on the Restoration of St. Spyridon, see our NEWS page.
Please make a donation to the Restoration Fund here via Paypal:
---
Oct 14, 2018: Video of the Restoration Celebration
---
Online Chapel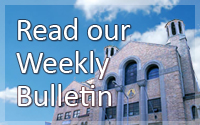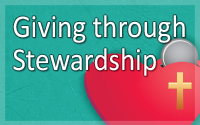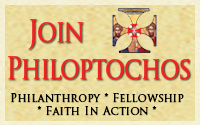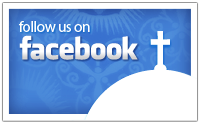 ST. SPYRIDON GREEK ORTHODOX CHURCH
124 Wadsworth Avenue
New York, NY 10033
Phone: (212) 795-5870
Fax: (212) 795-4758
Email: office@saintspyridon.net