FATHER NICOLAS' MESSAGE
My Beloved Friends and Parishioners of the Saint Spyridon family,
Happy and Blessed Feast of the Ascension! Let us rejoice in the Ascension of our Lord Jesus Christ, but also let us remember that in a week's time we will stand here remembering the day of Pentecost by presenting ourselves to the descent of the Holy Spirit.
With Christ's love,
Fr. Nicolas
---
CALENDAR
---
SUNDAY SERVICES
Please join us every Sunday for the celebration of the Divine Liturgy, followed by fellowship and coffee in our Social Hall.
Sundays: Orthros (Matins): 9:00 AM | Divine Liturgy: 10:15 AM
Complimentary valet parking on Sundays.
If you are interested in sponsoring a Coffee Hour after Church Services on Sunday, please call the church office.
For additional information on church services, please contact the Church office at (212) 795-5870 between the hours of 9:00 AM - 5:00 PM, Monday through Friday.
---
IN TIMES OF ILLNESS
"Come, O blessed of my father, inherit the Kingdom prepared for you from the foundation of the world; for I was sick and you visited me." (Matt. 25:31-46).
When a member of our Parish is ill and has been hospitalized or may be recuperating at home, the immediate family of the ill person should contact Father Nicolas at (212) 795-5870. It is beneficial to both the body and the soul when our priest prays for us when we are healthy or ill.
---
RESERVING YOUR WEDDING DATE
Before reserving a reception hall for your wedding, remember to verify that the church allows weddings on that day.
---
PARISH UPDATES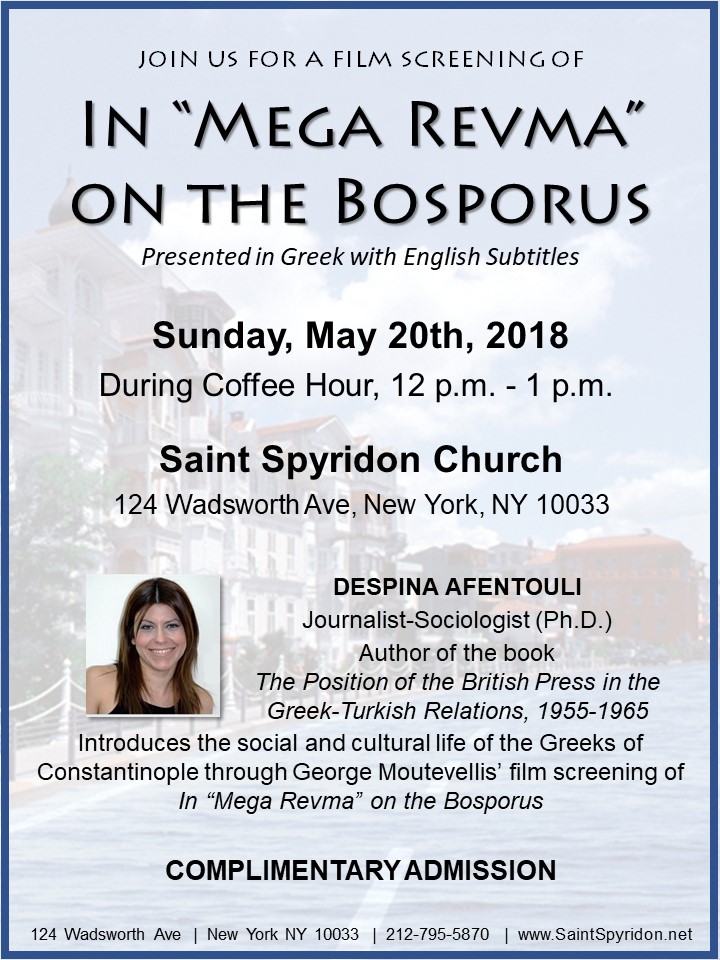 FILM AND DISCUSSION. Join us during coffee hour on Sunday, May 20 for a screening of the film In "Mega Revma" on the Bosporus, presented in Greek with English subtitles. This event will include a discussion by author Despina Afentouli on the social and cultural life of the Greeks of Constantinople.
---
KID'S SERMON. Join us for Fr. Nicolas' next monthly kid's sermon on Sunday, May 20. Check our church calendar for future dates.
---
PHILOPTOCHOS GENERAL MEETING. Our last meeting until after the summer will be held on Tuesday, May 22 at 12:30 PM. A light lunch and dessert will be served. We will be showing a Greek comedy film for your enjoyment. Please come and bring a friend!
---
SATURDAY OF SOULS. On Saturday, May 26, a special service will be conducted and special prayers will be offered for all departed brothers and sisters in the Lord. "Kolyva" can be prepared and brought to Church together with the name of the deceased. To order Kolyva plates or to give names to the priest, please call the Church office. Please plan to attend the liturgies and give the names of your departed loved ones to Father Nicolas so that he may commemorate them during the Memorial Service.
---
GENERAL ASSEMBLY MEETING. Saint Spyridon will hold it's biannual General Assembly on June 3, 2018, immediately following the Divine Liturgy in the church community hall. Only Parishioners current in their 2018 Stewardship commitment to Saint Spyridon are eligible to speak at or vote on items brought to before the General Assembly for a vote. In accordance with Article 31, Section 6 of the Greek Orthodox Archdiocesan Uniform Parish Regulations, "... regular Parish Assemblies shall be convened by the Priest and Parish Council, at least twice each year, at dates fixed by the Parish Council." This is the second formal General Assembly meeting of 2018.
---
INAUGURAL CELEBRATION. SAVE THE DATE! On Sunday, October 14, His Eminence Metropolitan Methodios of Boston will preside over the Divine Liturgy following the Completion of the Restoration Project.
---
RESTORATION NEWS
The restoration of our magnificent church continues. Phase 3 is almost complete and we need your help as we raise the final $10,000 to finish the project.
We're so close! Please make a donation to the Restoration Fund here via Paypal:
May 3, 2018: Thank you to Mr. Dionysios Mamalos and CorfuTV for this wonderful video about our church's Restoration Project.
March 29, 2018: Exciting News... the scaffolding has come down to reveal the most magnificent iconography at Saint Spyridon Church. We invite you to come and witness the beauty of our church. It will leave you speechless!!!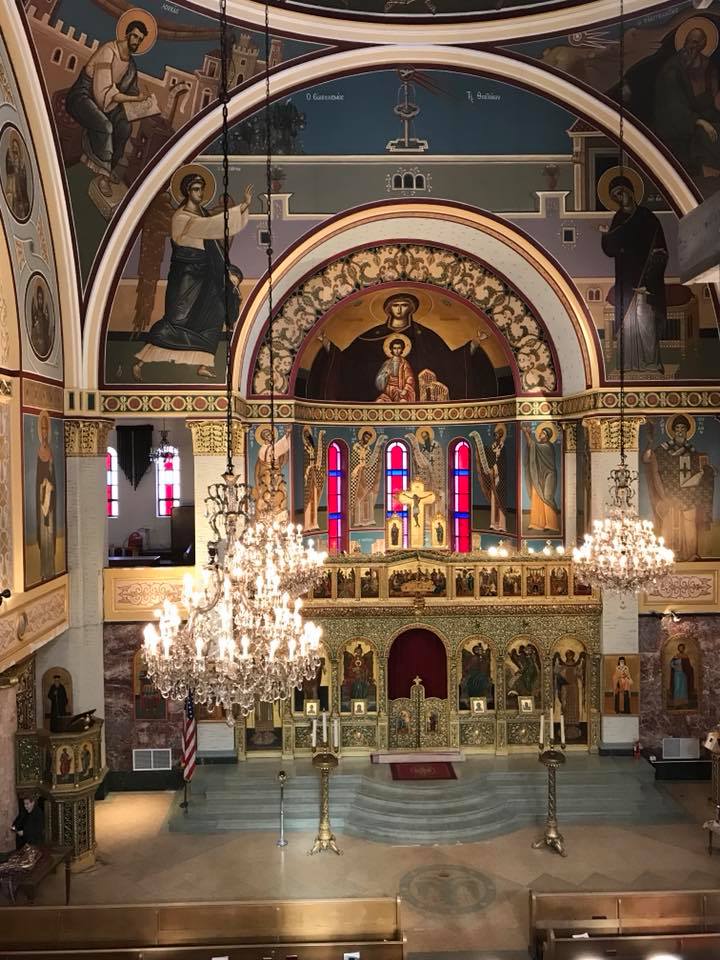 September 2017: Read about the restoration on page 22 of the June-July-Aug 2017 issue of the Orthodox Observer: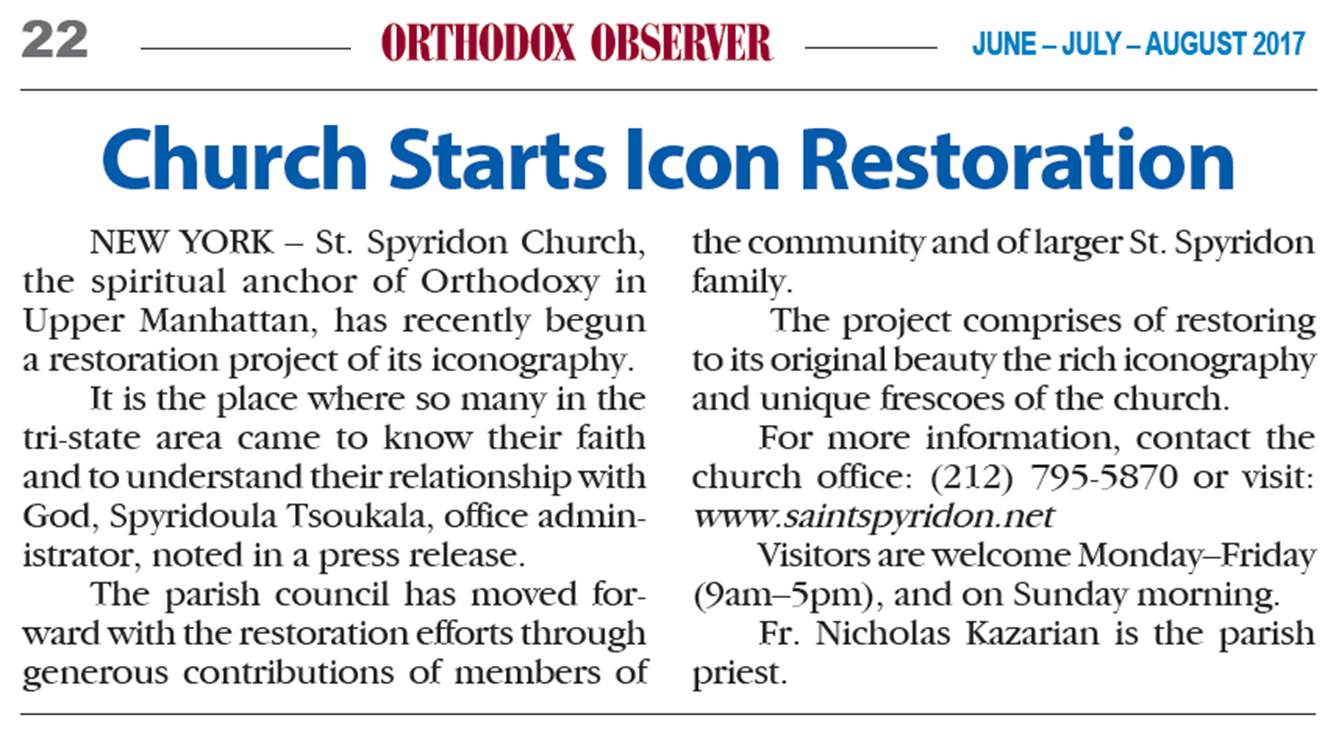 ---
Online Chapel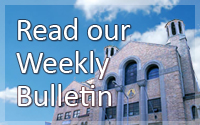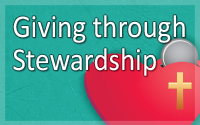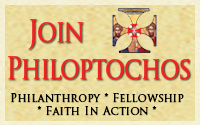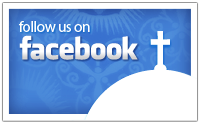 ST. SPYRIDON GREEK ORTHODOX CHURCH
124 Wadsworth Avenue
New York, NY 10033
Phone: (212) 795-5870
Fax: (212) 795-4758
Email: office@saintspyridon.net
Presiding Priest:
Rev. Nicolas Kazarian
For emergencies: (267) 588-2667