MESSAGE
My Beloved Friends and Parishioners of Saint Spyridon,
On Saturday, we will celebrate the feast of the Elevation of the Precious Cross. Once an instrument of fear and suffering, the Cross has become, through Christ's sacrifice, a sign of joy and happiness. This transformation occurred because the source of life, Christ Himself, gave His own life for the salvation of the world. This doesn't mean it is always easy to carry our everyday crosses, but that we no longer need to bear them alone. Christ is present. Our suffering has been redeemed by Christ's sacrifice and resurrection.
Moreover, this Sunday, we will have the joy to welcome back our Sunday School kids. We will hold an Agiasmo for the beginning of the new school year. The Sunday School will also be organizing a bake sale to raise funds for next Sunday's Yankee Game, which we will be attending with the students of St. Basil Academy.
Last but not least, this Sunday our new Philoptochos Board will be sworn in. I pray that God continues to bless them for their instrumental mission in the life of our Church. I am extremely grateful for everything our tireless Philoptochos Ladies do throughout the year.
With Christ's love,
Fr. Nicolas
---
CALENDAR
---
SUNDAY SERVICES
Please join us every Sunday for the celebration of the Divine Liturgy
Summer Hours (July 7 through August 25):
Orthros: 8:30 AM | Divine Liturgy: 9:45 AM
There will be no coffee hour during the months of July and August.
Sundays (Sept 1 through June 30):
Orthros: 9:00 AM | Divine Liturgy: 10:15 AM
Fellowship and coffee in our Social Hall following the Divine Liturgy. If you are interested in sponsoring a coffee hour after Church Services on Sunday, please call the church office.
Complimentary valet parking on Sundays.
For additional information on church services, please contact the Church office at (212) 795-5870 between the hours of 9:00 AM - 5:00 PM, Monday through Friday.
---
CHILDRENS QUIET ROOM
Please feel free to bring your child to the Quiet Room to read a book if they are restless in church. Our Quiet Room is outside the elevator on the church level. There are sofas and a basket with books.
---
IN TIMES OF ILLNESS
"Come, O blessed of my father, inherit the Kingdom prepared for you from the foundation of the world; for I was sick and you visited me." (Matt. 25:31-46).
When a member of our Parish is ill and has been hospitalized or may be recuperating at home, the immediate family of the ill person should contact Father Nicolas at (212) 795-5870. It is beneficial to both the body and the soul when our priest prays for us when we are healthy or ill.
---
RESERVING YOUR WEDDING DATE
Before reserving a reception hall for your wedding, remember to verify that the church allows weddings on that day.
---
PARISH UPDATES
September 22 - Hellenic Education Program "Sophia" Open House
Saint Spyridon's Hellenic Education Program "Sophia" begins its second year in September 2019 and while the program is targeted for our community's youth, we welcome everyone in the community to help strengthen this program. In addition to Greek language instruction, the program includes Greek music and dance, cooking, and arts and crafts. The program runs from September to June on Sundays from 12:30 p.m. to 2:00 p.m.
Come and meet our teachers during our Open House and Registration, on Sunday, September 22 after church. For more information, please e-mail: office@saintspyridon.net
---
October 27 - ALUMNI SUNDAY
---
Saint Spyridon Church is highlighted in the July-August 2018 issue of the Orthodox Observer!
Read it here: Inner-City Church, Once the Archdiocese's Largest, Adapting to 21st Century
---
CHURCH RESTORATION
For a description of the Restoration Project, see our RESTORATION page.
For updates and videos on the Restoration of St. Spyridon, see our NEWS page.
Please make a donation to the Restoration Fund here via Paypal:
Oct 14, 2018: Video of the Restoration Celebration
---
Online Chapel
Community Newsletter:
"The Voice"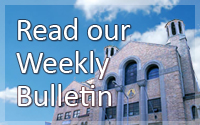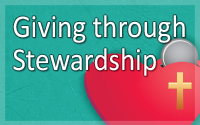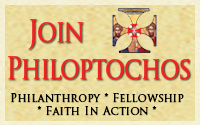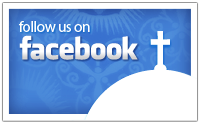 ST. SPYRIDON GREEK ORTHODOX CHURCH
124 Wadsworth Avenue
New York, NY 10033
Phone: (212) 795-5870
Fax: (212) 795-4758
Email: office@saintspyridon.net
Presiding Priest:
Rev. Nicolas Kazarian
For emergencies: (267) 588-2667