FATHER NICOLAS' MESSAGE
My Beloved Friends and Parishioners of Saint Spyridon family,
On National Philoptochos Sunday, we should particularly thank our Philoptochos Ladies. Individually and together, they are instrumental in the charitable mission of our community. There is what you see, especially during the Festival. But there is also everything you don't see, all of the work behind the scenes that allows them to fulfill the Christian engagement of love and solidarity. Thank you! If you would like to help and be part of this wonderful endeavor, don't hesitate, your energy will always be useful.
Next week, we will also celebrate Thanksgiving. On this joyful day, I wish you all a Happy Thanksgiving. I pray that our Lord will continue to show all of you His great and rich mercy.
With love in Christ,
Fr. Nicolas
---
CALENDAR
---
SUNDAY SERVICES
Please join us every Sunday for the celebration of the Divine Liturgy, followed by fellowship and coffee in our Social Hall.
Sundays: Orthros (Matins): 9:00 AM | Divine Liturgy: 10:15 AM
Complimentary valet parking on Sundays.
If you are interested in sponsoring a Coffee Hour after Church Services on Sunday, please call the church office.
For additional information on church services, please contact the Church office at (212) 795-5870 between the hours of 9:00 AM - 5:00 PM, Monday through Friday.
---
IN TIMES OF ILLNESS
"Come, O blessed of my father, inherit the Kingdom prepared for you from the foundation of the world; for I was sick and you visited me." (Matt. 25:31-46).
When a member of our Parish is ill and has been hospitalized or may be recuperating at home, the immediate family of the ill person should contact Father Nicolas at (212) 795-5870. It is beneficial to both the body and the soul when our priest prays for us when we are healthy or ill.
---
RESERVING YOUR WEDDING DATE
Before reserving a reception hall for your wedding, remember to verify that the church allows weddings on that day.
---
PARISH UPDATES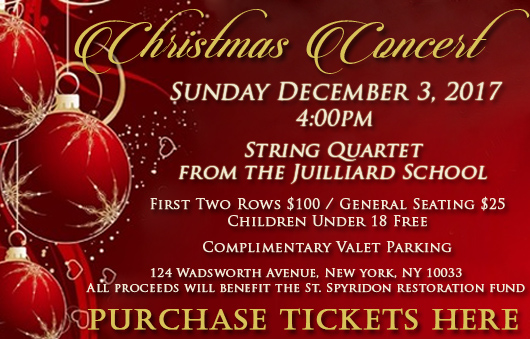 ---
KID'S SERMON: Join us for Fr. Nicolas' next monthly kid's sermon on Sunday November 19. Check our church calendar for future dates.
---
ST. SPYRIDON FEAST DAY LUNCHEON: The Philoptochos Society invites you to attend their St. Spyridon Feast Day Luncheon on Tuesday December 12, immediately following the Divine Liturgy. Donation $30. Reservations and information.
---
RESTORATION PROJECT: The restoration of our beautiful church continues. Every week there are new things to see. We hope you will all participate and donate the restoration of an icon or area of your choosing. The more funds we receive; the more areas of restoration will be completed.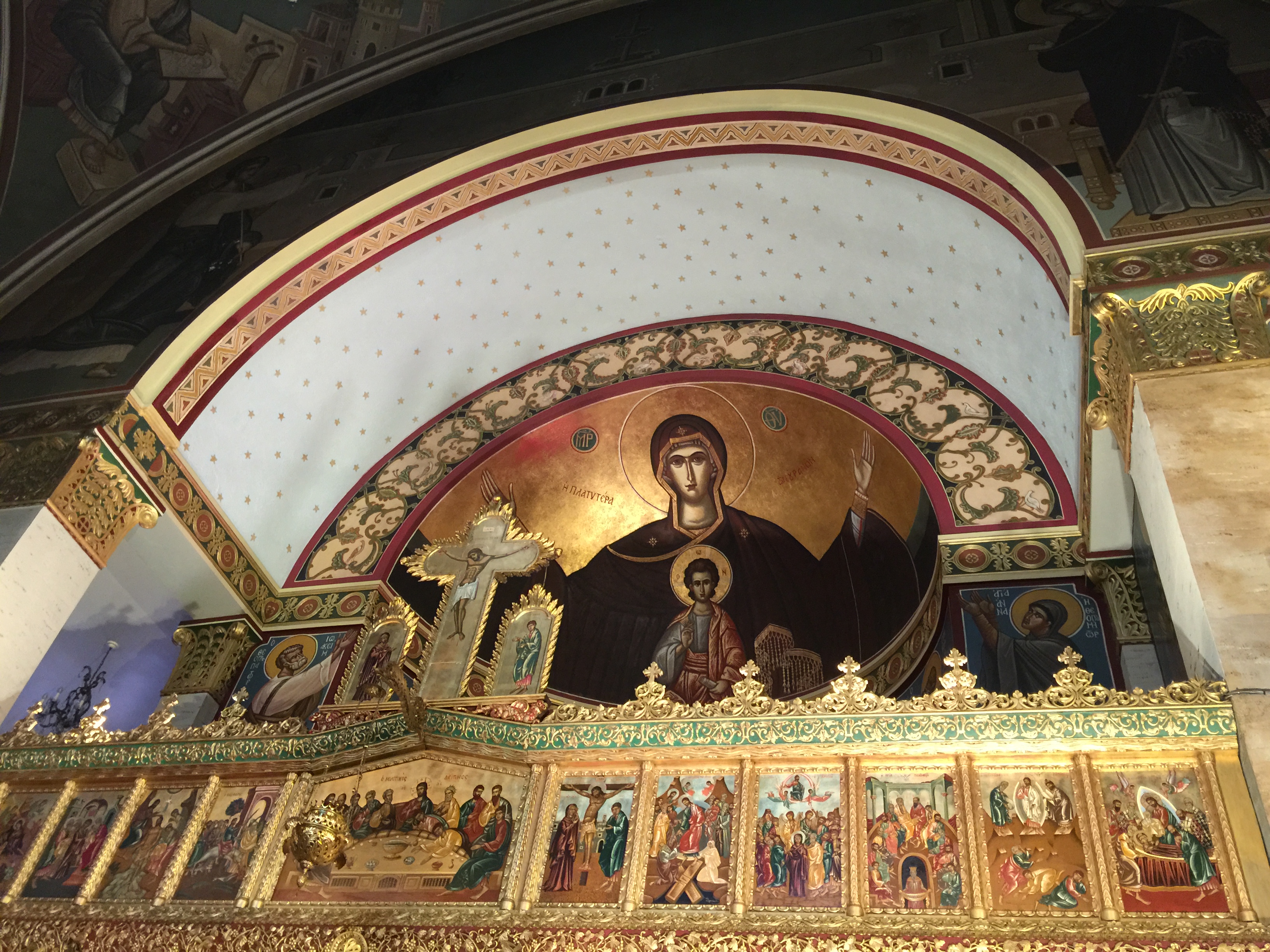 Read about the restoration on page 22 of the June-July-Aug 2017 issue of the Orthodox Observer: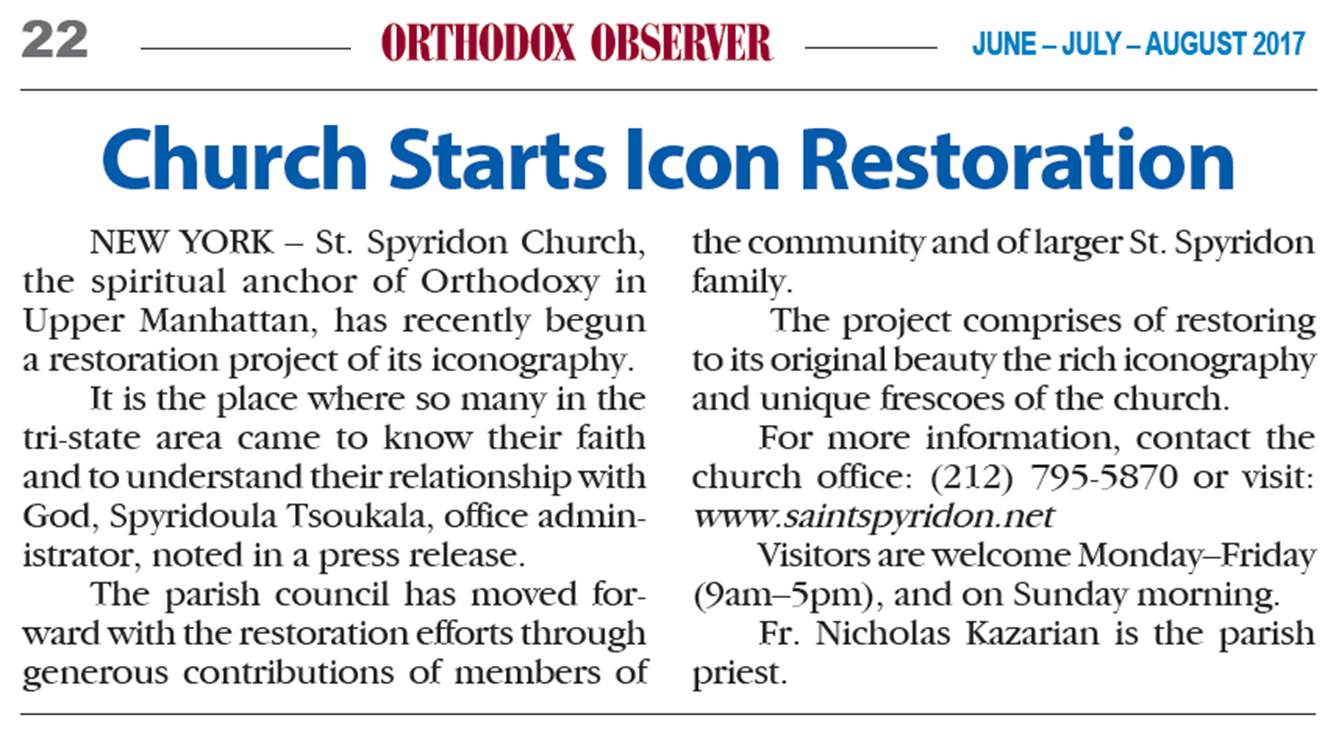 ---
Online Chapel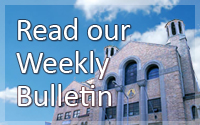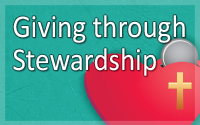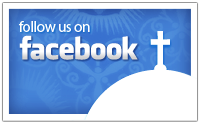 ST. SPYRIDON GREEK ORTHODOX CHURCH
124 Wadsworth Avenue
New York, NY 10033
Phone: (212) 795-5870
Fax: (212) 795-4758
Email: office@saintspyridon.net
Presiding Priest:
Rev. Nicolas Kazarian