FATHER NICOLAS' MESSAGE
Beloved Friends and Parishioners of Saint Spyridon,
This Sunday's parable is well known. Two people. One Pharisee and one publican. Two ways to pray God in the Temple. However, only one was justified. His prayer was received by God as the expression of his repentance and humility. "I have seen people", says Saint John Climacus, "who thank God with their mouth, but mentally magnify themselves. And this is confirmed by that Pharisee who said ironically: O God, I thank You." God doesn't judge the words but he judges the heart. Let us be attentive to how we pray.
This Sunday, we also open for the first time the Lenten Triodion that we will use until Holy Saturday. Great and Holy Lent, Sarakosti, is approaching. It is a "spiritual spring" for our souls.
We are also starting a Stewardship Campaign. I pray this new initiative will help us to be an even stronger community in our faith and commitment to Christ's teaching.
Please find in the weekly bulletin all the necessary information you need for upcoming Church activities and events.
With Christ's love,
Fr. Nicolas
---
CALENDAR
---
SUNDAY SERVICES
Please join us every Sunday for the celebration of the Divine Liturgy, followed by fellowship and coffee in our Social Hall.
Sundays: Orthros (Matins): 9:00 AM | Divine Liturgy: 10:15 AM
Complimentary valet parking on Sundays.
If you are interested in sponsoring a Coffee Hour after Church Services on Sunday, please call the church office.
For additional information on church services, please contact the Church office at (212) 795-5870 between the hours of 9:00 AM - 5:00 PM, Monday through Friday.
---
CHILDRENS QUIET ROOM
Please feel free to bring your child to the Quiet Room to read a book if they are restless in church. Our Quiet Room is outside the elevator on the church level. There are sofas and a basket with books.
---
IN TIMES OF ILLNESS
"Come, O blessed of my father, inherit the Kingdom prepared for you from the foundation of the world; for I was sick and you visited me." (Matt. 25:31-46).
When a member of our Parish is ill and has been hospitalized or may be recuperating at home, the immediate family of the ill person should contact Father Nicolas at (212) 795-5870. It is beneficial to both the body and the soul when our priest prays for us when we are healthy or ill.
---
RESERVING YOUR WEDDING DATE
Before reserving a reception hall for your wedding, remember to verify that the church allows weddings on that day.
---
PARISH UPDATES
APOKRIATIKO GLENDI
The Ladies Philoptochos Society of Saint Spyridon invite you to their Apokriatiko Glendo on Saturday, February 23, at 5:00 p.m. Live Music and Dancing. Adults, $45. Children under 12, $30. For reservations, contact the church office.
Complimentary Valet Parking
---
2019 STEWARDSHIP CAMPAIGN
The next several Sundays are dedicated to stewardship awareness. We will bring in people who will share with the community their experience with stewardship.
We have invited two guest speakers to share with us what stewardship means to them.
Sunday, February 24: Peter Tarhanides
Sunday, March 3: Bill Kallinikos
Sunday, March 10: "Stewardship Pledge Sundae". We ask all parishioners and friends of St. Spyridon to come and bring their Stewardship pledge while we will be featuring "make your own ice cream sundaes" just before entering into the fasting period of Great Lent the next day.
---
HELLENIC EDUCATION PROGRAM "SOPHIA"
For more information, click here.
To register, click here.
---
VOLUNTEERS NEEDED to help with Greek After-School Program In an effort to strengthen its youth ministry, St. Spyridon Church needs your time, treasure and talent. We are very encouraged by the presence and energy of families and their children in our community.
To better serve them, we want to start a Greek after-school program.
We are currently looking for:
a Greek teacher
a Greek Dance teacher
Please contact the church office at 212-795-5870 or send an e-mail to office@saintspyridon.net if you can offer some assistance.
---
Saint Spyridon Church is highlighted in the July-August 2018 issue of the Orthodox Observer!
Read it here: Inner-City Church, Once the Archdiocese's Largest, Adapting to 21st Century
---
JOB OPPORTUNITY
St. Spyridon Greek Orthodox Church is looking for a full-time Office Coordinator.
For more information and application, please visit www.orthodoxjobs.com
---
CHURCH RESTORATION
For a description of the Restoration Project, see our RESTORATION page.
For updates and videos on the Restoration of St. Spyridon, see our NEWS page.
Please make a donation to the Restoration Fund here via Paypal:
Oct 14, 2018: Video of the Restoration Celebration
---
Online Chapel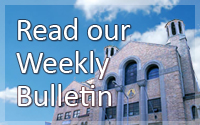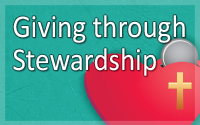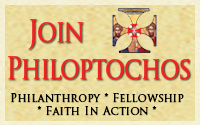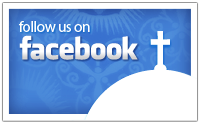 ST. SPYRIDON GREEK ORTHODOX CHURCH
124 Wadsworth Avenue
New York, NY 10033
Phone: (212) 795-5870
Fax: (212) 795-4758
Email: office@saintspyridon.net
Presiding Priest:
Rev. Nicolas Kazarian
For emergencies: (267) 588-2667