FATHER NICOLAS' MESSAGE
Beloved Friends and Parishioners of Saint Spyridon,
This Sunday after Theophany, Christ's Ministry begins. His teaching touches at the heart of our Christian faith: "Repent, for the kingdom of heaven is at hand." These words that we keep hearing in the Gospel are an invitation to continuously change our life. Repentance is not only to see our sins, but to acknowledge our weaknesses and ask God to give us strength through his grace.
Today, we will also share our community vasilopita thanks to the generosity of our Philoptochos ladies.
Come and join us at the beginning of the New Year for a time of worship and spiritual fellowship.
I am still available to come and bless your home. Please, contact the church office to set up an appointment.
With Christ's love,
Fr. Nicolas
---
CALENDAR
---
SUNDAY SERVICES
Please join us every Sunday for the celebration of the Divine Liturgy, followed by fellowship and coffee in our Social Hall.
Sundays: Orthros (Matins): 9:00 AM | Divine Liturgy: 10:15 AM
Complimentary valet parking on Sundays.
If you are interested in sponsoring a Coffee Hour after Church Services on Sunday, please call the church office.
For additional information on church services, please contact the Church office at (212) 795-5870 between the hours of 9:00 AM - 5:00 PM, Monday through Friday.
---
NEW CHILDRENS QUIET ROOM
Please feel free to bring your child to the Quiet Room to read a book if they are restless in church. Our Quiet Room is outside the elevator on the church level. There are sofas and a basket with books.
---
IN TIMES OF ILLNESS
"Come, O blessed of my father, inherit the Kingdom prepared for you from the foundation of the world; for I was sick and you visited me." (Matt. 25:31-46).
When a member of our Parish is ill and has been hospitalized or may be recuperating at home, the immediate family of the ill person should contact Father Nicolas at (212) 795-5870. It is beneficial to both the body and the soul when our priest prays for us when we are healthy or ill.
---
RESERVING YOUR WEDDING DATE
Before reserving a reception hall for your wedding, remember to verify that the church allows weddings on that day.
---
PARISH UPDATES
APOKRIATIKO GLENDI
The Ladies Philoptochos Society of Saint Spyridon invite you to their Apokriatiko Glendo on Saturday, February 23, at 5:00 p.m. Live Music and Dancing. Adults, $45. Children under 12, $30. For reservations, contact the church office.
Complimentary Valet Parking
---
HELLENIC EDUCATION PROGRAM "SOPHIA"
For more information, click here.
To register, click here.
---
VOLUNTEERS NEEDED to help with Greek After-School Program In an effort to strengthen its youth ministry, St. Spyridon Church needs your time, treasure and talent. We are very encouraged by the presence and energy of families and their children in our community.
To better serve them, we want to start a Greek after-school program.
We are currently looking for:
a Greek teacher
a Greek Dance teacher
Please contact the church office at 212-795-5870 or send an e-mail to office@saintspyridon.net if you can offer some assistance.
---
Saint Spyridon Church is highlighted in the July-August 2018 issue of the Orthodox Observer!
Read it here: Inner-City Church, Once the Archdiocese's Largest, Adapting to 21st Century
---
CHURCH RESTORATION
For a description of the Restoration Project, see our RESTORATION page.
For updates and videos on the Restoration of St. Spyridon, see our NEWS page.
Please make a donation to the Restoration Fund here via Paypal:
Oct 14, 2018: Video of the Restoration Celebration
---
Online Chapel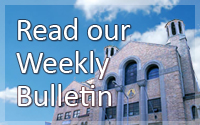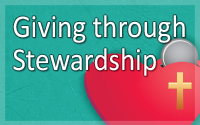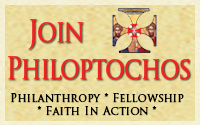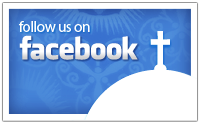 ST. SPYRIDON GREEK ORTHODOX CHURCH
124 Wadsworth Avenue
New York, NY 10033
Phone: (212) 795-5870
Fax: (212) 795-4758
Email: office@saintspyridon.net
Presiding Priest:
Rev. Nicolas Kazarian
For emergencies: (267) 588-2667