CHRIST IS RISEN!
May you and your loved ones share in the Love, Peace and Joy of this Holy Pascha.
Christ Is Risen! Χριστός Ανέστη!
We thank you for your valuable support.
With Love in the Risen Lord,
Rev. Father Sotirios Baroody
Lydia Vagelos-Callimanis
---
LETTER TO OUR COMMUNITY
"My hope is that we will seize the opportunity that is literally being forced upon us, to become more altruistic, more compassionate toward others, more patient, and indeed more faithful." -Archbishop Elpidophoros of America
Dear Member of our Saint Spyridon Family,
These are difficult days. We aren't able to gather in our spiritual home for prayer and fellowship. Yet we remain united as a family of faith, always present for one another in love and support. We miss you and look forward to the time when we can safely gather together in our beloved Saint Spyridon.
It is important to remember that, in the words of Archbishop Elpidophoros, "The Ekklesia extends far beyond the four walls of any church building." We are reminded that the Church is not the building. It is the people of faith that remain connected, drawing spiritual nourishment from God and strength from one another. If you or someone you know is in need of assistance, please contact us and we will help in any way we can.
As leaders of our parish, we are working to build upon existing ministries and to initiate new ministries that will keep us connected as the Saint Spyridon family. The Philoptochos, Sunday School, Sophia Greek Program, Young Professionals Group, Seniors and Byzantine Chanting Classes will continue to support our long-term mission when this current crisis has passed.
Thank you for your support and participation that make these ministries and initiatives possible. We ask that you continue to support the Church so that together we may serve our family of Saint Spyridon and our community during this difficult time.
Your offerings of support may be submitted by mail to the church. We have also made online giving available on our church website for one-time and periodic giving. Again, we thank you for your generous support.
As we continue to "shelter in place" and practice "social distancing," we have an opportunity to strengthen the way we practice our faith in our home. Through our faith we can trust that we will soon gather once again in our beloved Saint Spyridon, our spiritual home.
With love in Christ,
Rev. Father Soterios Baroody
Lydia Vagelos-Callimanis
"For God, Infinite though He be, has chosen to work through us, through our gifts, to continue His saving work in the world today." -Fr. Anthony M. Coniaris
---
SUNDAY SERVICES
Please DO NOT attend services until further notice.
At the Direction of the Archdiocese and for the safety of our Parishioners, Church Services are closed to the faithful until further notice.
Faithful should pray from their homes and participate in services through Internet broadcasts and multimedia.
List of Parishes offering Live Broadcasts of Divine Services in the Greek Orthodox Archdiocese of America
LIVE STREAM Archdiocesan Cathedral of the Holy Trinity, NYC
Saint Spyridon Church office staff will work remotely until further notice. Please continue to leave voicemail messages (212-795-5870) or send email (office@saintspyridon.net).
---
St. Spyridon Church relies on your support. While we are not having services during this trying time, we kindly ask you to consider mailing a donation or donating via the PayPal link below. Please help us to insure that our church will continue to thrive:
---
ARCHDIOCESE UPDATES ON CORONAVIRUS
March 26, 2020 - Archbishop Elpidophoros addresses the faithful regarding #COVID19
March 16, 2020 - Archbishop Elpidophoros Announces Further Measures To Protect The Faithful
March 14, 2020 - Further Guidance From The Holy Eparchial Synod
March 12, 2020 - Archdiocesan response to Corona Virus Pandemic
March 6, 2020 - Archbishop Elpidophoros of America and the Holy Eparchial Synod issue Guidelines on Covid-19 (Coronavirus)
March 6, 2020 - Directives to be followed by the Clergy dealing with Covid-19 (Coronavirus)
---
PARISH UPDATES
All social and ministry activities are SUSPENDED until further notice.
Tuesday and Thursday Seniors are CANCELLED until further notice.
Sunday School and Sophia Greek Program are CANCELLED until further notice.
Byzantine Music Lessons are CANCELLED until further notice.
---
Saint Spyridon Church is highlighted in the July-August 2018 issue of the Orthodox Observer!
Read it here: Inner-City Church, Once the Archdiocese's Largest, Adapting to 21st Century
---
CHURCH RESTORATION
For a description of the Restoration Project, see our RESTORATION page.
For updates and videos on the Restoration of St. Spyridon, see our NEWS page.
Please make a donation to the Restoration Fund here via Paypal:
Oct 14, 2018: Video of the Restoration Celebration
---
Online Chapel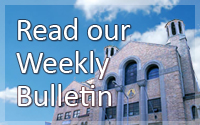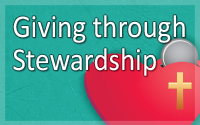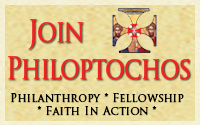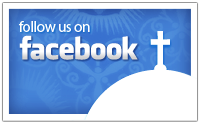 ST. SPYRIDON GREEK ORTHODOX CHURCH
124 Wadsworth Avenue
New York, NY 10033
Phone: (212) 795-5870
Fax: (212) 795-4758
Email: office@saintspyridon.net