Welcome to the St. Spyridon Greek Orthodox Church Website
---
CHRISTOS ANESTI! CHRIST IS RISEN!
Welcome to Saint Spyridon Greek Orthodox Church. Since 1931, Saint Spyridon has been the center of Orthodoxy in Upper Manhattan. Today, Saint Spyridon serves the Greek-American families of Washington Heights and beyond. The sanctuary contains some of the finest Byzantine iconography and architecture in the world and is a fitting tribute to God's glory. The liturgical experience of our parishioners and visitors is enhanced not only by the tremendous beauty of our church, but also because of the true family feel of the community.
Thousands of families all across the tri-state area, as well as many thousands more across the country can trace their family roots through the doors of Saint Spyridon. As the Greek community in New York grew and expanded, families moved out of the area, but still call Saint Spyridon their true spiritual house of worship. Whether it be for a memorial service or to celebrate the holy feast days of the church, people from all over still call Saint Spyridon their home.
We hope you'll visit us at Saint Spyridon Greek Orthodox Church and become a regular family member as well.

---
SCHEDULE OF SERVICES
Please join us every Sunday for the celebration of the Divine Liturgy, followed by fellowship and coffee in our Social Hall.
Sundays: Orthros (Matins): 9:00 AM | Divine Liturgy: 10:15 AM
Complimentary valet parking on Sundays.
If you are interested in sponsoring a Coffee Hour after Church Services on Sunday, please call the church office.
For additional information on church services, please contact the Church office at (212) 795-5870 between the hours of 9:00 AM - 5:00 PM, Monday through Friday.
---
PARISH COUNCIL UPDATES
STEWARDSHIP: Dear Parishioners and friends of Saint Spyridon, the parish needs your true stewardship of time, talent and treasure. It is only together, and most importantly with the grace of God that we ensure that the legacy of Saint Spyridon in Washington Heights continues for generations to come. We pray that you will continue to support our home, our parish this year. Please, we ask that you give all you can to the Stewardship Program this year to continue the ministries and operations of Saint Spyridon.
RESTORATION PROJECT: The restoration of our beautiful church continues. Every week there are new things to see. We hope you will all participate and donate the restoration of an icon or area of your choosing. The more funds we receive; the more areas of restoration will be completed.
STOLEN ICON: There is a $500 reward being offered for the recovery of an icon of our patron saint, St. Spyridon, that was stolen on May 15 2016 from inside our church where it was hanging in a front entryway. The stolen icon, featuring a 24-carat gold leaf background, has been a part of our community for well over half a century. Anyone with information in regards to this incident is asked to call the NYPD's Crime Stoppers Hotline at 1-800-577-TIPS (8477) or for Spanish, 1-888-57-PISTA (74782).
---
PHILOPTOCHOS UPDATES
Sunday, May 7: TAVERNA LUNCHEON. The Ladies Philoptochos Society of St. Spyridon will host a Taverna Luncheon on Sunday May 7, 2017. There will be great food and dancing in the aisles. Please mark your calendars and plan on attending. Read our flyer for more information and to make reservations. Your support of our events gives life to our community and assistance for our charitable obligations. Proceeds of this event will benefit the Children's Medical Fund. We sincerely thank you all!
Sunday, May 21, 2017: ELECTION OF BOARD MEMBERS 2017-2019. Elections will take place on immediately following coffee hour. Please make every effort to attend this meeting and exercise your right to vote.
---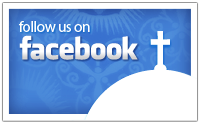 Weekly Church Bulletin: